News and Events
Ongoing Events
Substitute Teacher Preparation - Online
Monday, 10/6/2014 - Friday, 10/31/2014 12:00 AM-12:00 PM
Quinsigamond Community College, 670 West Boylston Street, Worcester, MA - $145
Understand what is expected of a substitute and how to maximize your value to a school. Find out about how to develop a sub-notebook, understand classroom management, the latest techniques in developing lesson plans, how to use your own portfolio to assist in teaching, and much more.
For more information, e-mail kaoconnor@qcc.mass.edu.
"The Most Dangerous Woman" - one woman show about Mother Jones by Ted Eiland
Thursday, 10/23/2014 - Saturday, 10/25/2014 2:00 PM-3:30 PM, 6:30 PM-8:00 PM
Worcester Historical Museum, Fletcher Auditorium, 30 Elm Street, Worcester, MA, Worcester, MA - $20 adults, $18 Seniors, Members, and Students with ID
Mary Harris "Mother" Jones (18371930) was an Irish-American schoolteacher and dressmaker who became a prominent labor and community organizer. She helped coordinate major strikes and cofounded the Industrial Workers of the World. After her husband and four children all died of Yellow Fever,in 1871, she began working as an organizer for the Knight of Labor and the United Mine Workers union. From 1897, at around 60 years of age, she was known as Mother Jones. In 1902, she was called "the most dangerous woman in America" for her success in organizing mine workers and their families against the mine owners. In 1903, upset about the lax enforcement of the child labor laws in the Pennsylvania mines and silk mills, she organized a Children's March from Philadelphia to the home of then president Theodore Roosevelt in New York. Mother Jones magazine, established in 1970, is named for her. 4thWall Director Robbin Joyce stars, Barbara Guertin directs.
For more information, e-mail guertin7@charter.net or call 508-753-8278.
October 2014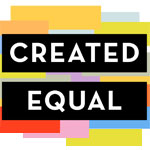 Created Equal: Conversations on the American Social Contract
Sunday, 10/26/2014 2:00 PM-5:00 PM
Worcester Public Library Main Branch, 3 Salem Stree, Worcester, MA - Free
Mass Humanities celebrates its fortieth anniversary with a film-and-discussion program that takes on urgent questions about the American social contract today. What do we owe each other? How can we deliver on the promise of equality that animates our democracy?

Join moderator Elizabeth Duclos-Orsello in a discussion that will focus on clips from The Loving Story, Freedom Riders, and The Most Dangerous Man in America: Daniel Ellsberg and the Pentagon Papers. Light refreshments to follow the program.

Free and open to the public. Pre-registration is required.
Sponsored by: Mass Humanities | Worcester Cultural Coalition | American Antiquarian Society | Worcester Historical Museum | Worcester Public Library | Worcester Interfaith | Southeast Asian Coalition of Massachusetts | African Community Education| Abbeys House | Worcester Area Mission Society | Center for Nonviolent Solutions
For more information, e-mail pbouricius@masshumanities.org or call 413-584-8440.

November 2014
Poetry and History: An Evening with Natasha Trethewey
Tuesday, 11/4/2014 7:00 PM-10:00 PM
Clark University: Atwood Hall, 950 Main Street, Worcester, MA - Free
United States Poet Laureate (2012-2014) and Pulitzer Prize winner Natasha Trethewey will read poems from "Thrall", "Native Guard", "Bellocqs Ophelia", and other works.

Combining personal experience and the intimacy of memoir with national history and the grand sweep of social and cultural change, Trethewey's poems repeatedly delineate and blur the boundary between private and public stories. Whether writing about the Casta Paintings of Colonial Mexico, black regiments serving during the Civil War, or her own family, she reveals the ways in which we are shaped by the stories we tell and that others tell about us.

In May 2014, Natasha Trethewey concluded two terms as the nineteenth Poet Laureate of the United States. She is currently the State Poet Laureate of Mississippi. Trethewey is the author of four collections of poetry: "Domestic Work" (Graywolf Press, 2000); "Bellocqs Ophelia" (Graywolf Press, 2002); "Native Guard" (Houghton Mifflin Harcourt, 2006) for which she was awarded the Pulitzer Prize and, most recently, "Thrall" (Houghton Mifflin Harcourt, 2012). She also has written a book of nonfiction, "Beyond Katrina: A Meditation on the Mississippi Gulf Coast" (University of Georgia Press, 2010), and a memoir to be released in 2015. Trethewey is the recipient of fellowships from the National Endowment for the Arts, the Guggenheim Foundation, the Rockefeller Foundation, the Beinecke Library at Yale, and the Bunting Fellowship Program of the Radcliffe Institute for Advanced Study at Harvard. She is the Robert W. Woodruff Professor of English and Creative Writing at Emory University. During her second term as U.S. Poet Laureate, Trethewey contributed to "Where Poetry Lives", a feature on the PBS NewsHour. In the series, she traveled with Senior Correspondent Jeffrey Brown to cities across the country and explored societal issues through poetry, literature, and her own personal experiences.
Sponsored by: Office of Diversity and Inclusion, Office of the Provost, and Higgins School of Humanities at Clark University
For more information, e-mail higginsschool@clarku.edu or call 508-793-7479.
All-Day Writing Workshop
Saturday, 11/8/2014 10:30 AM-4:00 PM
Annie's Book Stop, 65 James Street, Worcester, MA - $40 workshop + lunch / $50 workshop, critique, + lunch
The workshop will have three parts: Writing and Editing, What to Expect from Publishing (On Your Own or With a Publisher), Marketing and Publicity of your Work. The workshop will be run by Trisha J. Wooldridge, Jennifer Carson, and Jennifer Allis Provostthree friends and colleagues whose experience has covered all aspects of publishing, from writing to publicity.

Trisha J. Wooldridge is the author of two middle grade novels (under T.J. Wooldridge) as well as nearly a dozen short stories, two of which won EPIC awards as part of the Bad-Ass Faeries anthologies, and one which was nominated for a Stoker award from Epitaphs: Journal of the New England Horror Writers. Trish also is a senior editor for Spencer Hill Press, the president of Broad Universe, and has been a freelance journalist, reviewer, and editor for over ten years. Find out more at www.anovelfriend.com.

Jennifer Carson is the lead imprint editor for Spencer Hill Middle Grade, an imprint of Spencer Hill Press. Before becoming an editor for SHP, she was a freelance editor for many years. She specializes in fantasy world building and magic systems. Jennifer is also the author of the award-winning Hapenny Magick, and it's forthcoming sequel, Tangled Magick, as well as an award-winning fiber artist. You can learn more about Jennifer at her website: www.thedragoncharmer.com or www.spencerhillmiddlegrade.com.

Jennifer Allis Provost wears several hats, but she likes author and publicist the best. As a publicist, she utilizes a combination of her marketing degree, ten-plus years of corporate experience, and vivacious personality to get her clients titles in front of readers. She has published an urban fantasy series, Copper Legacy, and the epic fantasy Chronicles of Parthalan. Jennifer has also been featured in several horror and fantasy anthologies. Follow Jennifer (and learn about her other hats) @parthalan or visit her website at http://jenniferallisprovost.wordpress.com/.

Workshop participants can also choose to get a critique of the first five pages of their work, the query and synopsis submission package, or their marketing plan. Cost for the workshop is $40 or $50 with critique. Cost includes lunch and participants MUST pre-register. Pre-register at the store, in-person or via telephone, or through one of the instructors. Final deadline for registration with critique is Friday, October 31. Item to be critiqued must be handed in at this time. Final deadline for registration without critique is Monday, November 3rd.

For more information, e-mail anniesbookstopworcester@gmail.com or call 508-796-5613.
Add/Suggest Event | Edit Your Events |
Powered by the Social Web - Bringing people together through Events, Places, & Common Interests
Copyright ©2010, Worcester Women's History Project
Worcester Women's History Project is a 501(c)(3) nonprofit organization.