News and Events
Ongoing Events
Substitute Teacher Preparation - Online
Monday, 10/6/2014 - Friday, 10/31/2014 12:00 AM-12:00 PM
Quinsigamond Community College, 670 West Boylston Street, Worcester, MA - $145
Understand what is expected of a substitute and how to maximize your value to a school. Find out about how to develop a sub-notebook, understand classroom management, the latest techniques in developing lesson plans, how to use your own portfolio to assist in teaching, and much more.
For more information, e-mail kaoconnor@qcc.mass.edu.
October 2014
The Syrian War in Year 3: Where are the Women?
Thursday, 10/23/2014 11:45 AM-1:15 PM
Clark University: Sackler Sciences Center, 121, 950 Main Street, Worcester, MA - Free
Thursday, October 23 | 11:45am-1:15pm
121 Sackler Science Building

The Syrian War in Year 3: Where are the Women? Where are the Men? Why does it Matter?
A talk by Cynthia Enloe, PhD

The Syrian civil war has been devastating. Has it now become a male-only affair? Yet Syrian feminists refuse to disappear - what are they doing? Digging into the gendered stages of any war makes us smarter about that war and about steps toward a potentially sustainable peace.

Sponsored by: Women's and Gender Studies, Department of Political Science, and International Development, Community and Environment (IDCE)
For more information, e-mail wgs@clarku.edu or call 508-793-7358.
"The Most Dangerous Woman" - one woman show about Mother Jones by Ted Eiland
Thursday, 10/23/2014 - Saturday, 10/25/2014 2:00 PM-3:30 PM, 6:30 PM-8:00 PM
Worcester Historical Museum, Fletcher Auditorium, 30 Elm Street, Worcester, MA, Worcester, MA - $20 adults, $18 Seniors, Members, and Students with ID
Mary Harris "Mother" Jones (18371930) was an Irish-American schoolteacher and dressmaker who became a prominent labor and community organizer. She helped coordinate major strikes and cofounded the Industrial Workers of the World. After her husband and four children all died of Yellow Fever,in 1871, she began working as an organizer for the Knight of Labor and the United Mine Workers union. From 1897, at around 60 years of age, she was known as Mother Jones. In 1902, she was called "the most dangerous woman in America" for her success in organizing mine workers and their families against the mine owners. In 1903, upset about the lax enforcement of the child labor laws in the Pennsylvania mines and silk mills, she organized a Children's March from Philadelphia to the home of then president Theodore Roosevelt in New York. Mother Jones magazine, established in 1970, is named for her. 4thWall Director Robbin Joyce stars, Barbara Guertin directs.
For more information, e-mail guertin7@charter.net or call 508-753-8278.
The Chains of Liberty
Friday, 10/24/2014 4:00 PM-5:00 PM
American Antiquarian Society, 185 Salisbury Street, Worcester, MA
The Chains of Liberty, an original play by James David Moran depicts Worcesters role in the American Revolution.
The play features four principal characters: Timothy Bigelow, a blacksmith and leader of the Whig resistance to British Authority. Bigelow is instrumental in forming the American Political Society, a secret organization that seeks to control town meetings and coordinates the efforts to resist the actions of both the local Tories and the British Parliament. Bigelow will eventually become a war hero fighting throughout the entire Revolution. Bigelows antagonist is, Timothy Paine, a wealthy loyalist. In the course of the play we watch Paine be publicly humiliated and forced to resign his positions as mandamus councilor and then as judge of the Worcester Court of Common Pleas. Yet after the war, as Bigelow dies in debtors prison, Paine has regained his economic and social prestige even serving as a state representative. The play also features a teenage Winslow Worcester, Timothy Paines black slave. Winslow seeks to determine his own place in the world and fights for his own liberty amidst so many free white men claiming to be enslaved by Parliament. And finally, The Chains of Liberty features Mary Stearns, a widower who runs the Kings Arms Tavern where many of the meetings of both Loyalists and Whigs take place. She is an elderly widow with no legal or political standing. The play is very interactive with the audience participating in the political meetings of the time.

For more information, e-mail library@mwa.org or call 508-755-5221.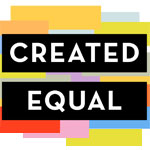 Created Equal: Conversations on the American Social Contract
Sunday, 10/26/2014 2:00 PM-5:00 PM
Worcester Public Library Main Branch, 3 Salem Stree, Worcester, MA - Free
Mass Humanities celebrates its fortieth anniversary with a film-and-discussion program that takes on urgent questions about the American social contract today. What do we owe each other? How can we deliver on the promise of equality that animates our democracy?

Join moderator Elizabeth Duclos-Orsello in a discussion that will focus on clips from The Loving Story, Freedom Riders, and The Most Dangerous Man in America: Daniel Ellsberg and the Pentagon Papers. Light refreshments to follow the program.

Free and open to the public. Pre-registration is required.
Sponsored by: Mass Humanities | Worcester Cultural Coalition | American Antiquarian Society | Worcester Historical Museum | Worcester Public Library | Worcester Interfaith | Southeast Asian Coalition of Massachusetts | African Community Education| Abbeys House | Worcester Area Mission Society | Center for Nonviolent Solutions
For more information, e-mail pbouricius@masshumanities.org or call 413-584-8440.

Add/Suggest Event | Edit Your Events |
Powered by the Social Web - Bringing people together through Events, Places, & Common Interests
Copyright ©2010, Worcester Women's History Project
Worcester Women's History Project is a 501(c)(3) nonprofit organization.